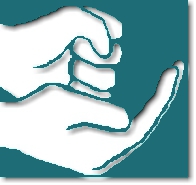 The Minnesota Substance Use Disorder Treatment Program for Deaf and Hard of Hearing Individuals is an intensive outpatient chemical dependency program with lodging located within the University of Minnesota Medical Center, Fairview, at the Riverside campus in Minneapolis, Minnesota. Specializing in treatment for Deaf and Hard of Hearing persons, The Program has been providing services nationally since 1989.
---
 For general information, please call our direct number
at 1-800-282-3323 V/TTY or 651-964-1427(VP)
612-273-4461 Fax

Located at 2450 Riverside Avenue South, Minneapolis, MN 55454.
Please contact our intake department at 1-800-233-7503 or 612-672-2736 (v/tty) for
more information or to start the admission process.